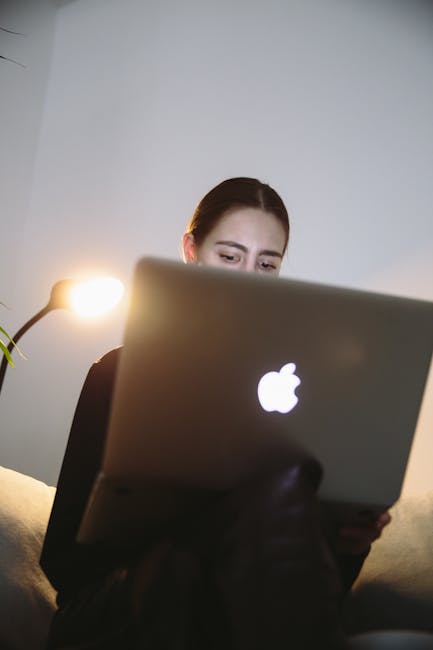 The one, I always, take away from that and which I was encouraged Fearless Crew to take on board is to make sure that when you're delegating something, delegate responsibly, don't delegate responsibility. 'Because that's often where things go wrong. If you don't know how to systemize it and you don't know what your process is if you're not clear on that and it's not well documented, how do you expect somebody else to actually take on that responsibility and do a good job with it? You talk about something called a lean business model. I'm really curious to know a little bit more about that.
– Sure, I mean, look it's a concept that's been around for a very long time. It wasn't me who coined the phrase, I'd love to say I wrote the book, but I didn't.
But one of the things I've been talking a lot about recently, which a lot of coaches like yourself or consultants, et cetera, should be talking to their own clients about, and thinking about for their own business is that in the last 10 years, I mean, we've had probably 15 years, amazing amounts of digital transformation. We're all moving online, digital has been huge, and that in the last year, in this pandemic that we've been in, we've had another 10 years of digital transformation happen in about six months flat. But one of the key areas that I feel is still something that's not looked at enough is the resourcing around your human capital.
So the asset that is your people. Now, obviously larger companies will try to look at this, but it also applies to, if you're just a solopreneur, you're working by yourself, it doesn't matter whether you're working on your own or whether you have a larger team.
It's thinking about how you and/or members of your team are actually spending their time. And what you find is, studies have been done on this by Harvard Business Review and various other studies, where they found that 30 to 40% of any executive's time and I would hazard that any of us running businesses would class ourselves in the executive sort of category, 30 to 40% of your time is generally being taken up with stuff that is easily delegatable and is quite process-driven and should be done by somebody else. Now, the next layer down from that is saying, well, now that we're all virtual anyway, and lots of the viewers today and the listeners are probably always been in a virtual or remote type scenario, we're working online, working from home, et cetera.
But these days, everybody's remote.
So does it matter whether you're in the next room, the next house, the next state, country, or across the world? Not really. We've all been trained now to work in a very remote environment. And therefore, it's time to really start thinking about places like the Philippines, where our company's obviously biased, and outsourcing to, not just the Philippines, but finding talent that is lower cost than you or members of your team to do these types of, I'm not going to use the word low value because every task is valuable in any business, tasks that you shouldn't be spending your time doing.
And that is the next layer of this lean business model that is now a topic of conversation for every business. Particularly, as the economy starts to try to come out of the slump that we're in, it's going to be up to the business community to bring the global economy back once the pandemic finishes. So it's very an important topic. – So you heard it here first people, one of the first things you need to be doing is doing a bit of a time audit and working out which tasks are customizable and process-driven, that you could potentially look to outsource and save yourself up to 30 to 40% of your time each and every day, each week. You mentioned there about using virtual assistants from overseas, obviously, a lot of people have some trepidation about this, but in places like the Philippines, they speak better English probably than you or I can a lot of the time.
So language isn't necessarily a barrier.
But what are some of the common worries, concerns, that people have and how do you encourage them to overcome those worries? – Yep, so the first thing to say, 'cause there will be people listening and watching this, going, I tried that it was a disaster. It's not simple, right? So it's not an easy thing to get right, and the fears that people have are not necessarily, some people who in my position will say, oh, you shouldn't worry about any of these things.
Well, that's not true, because you should. So let's deal with the English one first. I have people on my team seriously who speak better English than me. Sometimes they come out with words, I'm like, wow, that's a big word, In the Philippines, there are people with extraordinarily good levels of English. However, there a lot of people, in a country with a hundred million people, you've got to be very careful, because yes, English is a concern.
And one of the first things that we're doing in our business when you're hiring people is, our English tests are so high, it's almost painful to get through them because you have to have that as the first layer of checking. Before you check anything else, how's the grammar? How's written English, verbal English, et cetera? The other concerns that people have, again, things like trust, like what happens if this person runs away with all my data? Well, my answer to that typically is that you really, that's a fear that you have regardless of where you go.
So that's not particularly associated with the Philippines or anywhere else, somebody in the next room from you, or like living down the street working for you, could do the same thing. So it's about thinking about that in a more holistic business way. And there are tools and strategies out there to help you to protect your data, your systems, even simple things like using LastPass, which is a password vault.
Getting up to speed on the types of security measures that any business should have, helps you to alleviate that problem. So while it's not something you shouldn't be concerned about, it's not necessarily something that is just for the Philippines.
Then the big elephant in the room, when you're working with offshore VAs, let's be honest, we've all heard the stories about either they do the work and you have to do it all again yourself, or they say they did the work, and actually, the work wasn't done or the third big one is, well, they said they were working and then they disappeared and I never heard from them again.
And so those stories are real, those things definitely happen. Unpacking all of that, one of the best ways obviously, recruiting the right people is very very important, and then managing them properly. But what I see happening is that when you're dealing with a country, a culture like the Philippines, it's a yes culture. And sometimes you bring on people and they say they can do lots of things, and actually, they can't really, and then they become completely overwhelmed, and they might just run a mile rather than actually tell you they weren't able to do it.
So this is the going AWOL thing or finding out that the work actually didn't get done because maybe they were trying to call friends to figure out how to do it in the first place because they said yes. So it's being very, very aware of that, you've got to actually do some testing with people to make sure that they have the skills that they said they had. And again, that comes down to your recruitment strategy a lot.
And the final one is, people, making mistakes, which can be a skill issue or a will issue, or it can be a process issue. So for example, a lot of people are like, they know how they do something themselves, they're not good at articulating to somebody else how they would like it done.
And of course, when it's your business, particularly if you're a solopreneur, for example, you know how you like things done, you have a way of doing stuff.
And it's about being able to build systems and processes within your business that can be delegated to somebody else. And rather than putting that accountability onto someone else, that actually is your responsibility as the business owner or as the leader of a team, it does require leadership. You have to remember that these people, at the end of the day, are an assistant, who's there to assist you, not necessarily to develop strategies for you or processes. And those are the big ones really.
They tend to be the big fails, yeah. – The one I always, take away from that and which I was encouraged Fearless Crew to take on board is to make sure that when you're delegating something, delegate responsibly, don't delegate responsibility. 'Cause, that's often where things go wrong.
If you don't know how to systemize it and you don't know what your process is if you're not clear on that and it's not well documented, how do you expect somebody else to actually take on that responsibility and do a good job with it?.
Read More: Advertising Email Solo Advice